PICKUP TRUCK CAPS IN LANSING, MI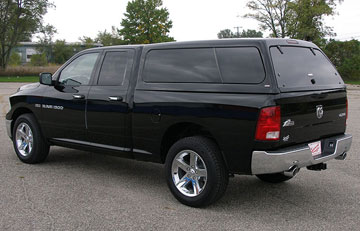 Whether it's carrying tools and ladders, or kayaks and camping equipment… US Workvan can help you find the right truck cap for your needs. We offer a variety of choices in both fiberglass and aluminum truck caps, along with great selection of lids and tonneau covers too!
US Workvan features the aerodynamic fiberglass line of Ranch truck caps and lids, along with our aluminum work truck line of Swiss truck caps. These truck lines feature:
Value and Upgrade Cap Models
Cab-Hi, Mid-Rise and Above Cab Heights
Matching Factory Paint Colors
Door Lock Options
Keyless Entry Upgrades
Frameless Window Upgrades
Headliner Upgrades
Bed Slide Options
Contact us today to find out how we can help you select the right cap for your truck. We guarantee you'll find great customer service, quality products and prices you just can't beat! Remember… When it comes to truck caps we've got you covered!
What a GREAT place to do business! Thank you Nick.
Primary Communities Served
Bath
Carson City
Charlotte
DeWitt
Dimondale
East Lansing
Eaton Rapids
Fowlerville
Grand Ledge
Haslett
Holt
Ionia
Laingsburg
Lansing
Mason
Okemos
Potterville
Saint Johns
Webberville
Williamston